Starting in January, I will be freelancing one day a week. I am doing this with my own company, SOFAV. In addition, I will continue to work at EMG Blue Label for the rest of the week (four days, 32 hours).
The name and logo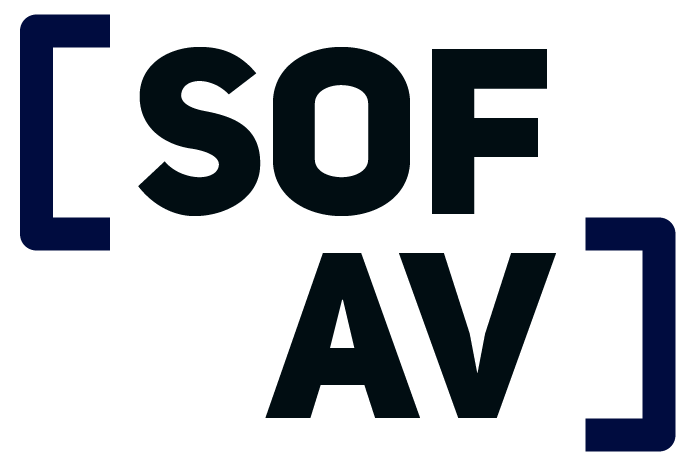 SOFAV stands for Software and Audio Visual technology, the things I want to work on with SOFAV. The logo can be seen with a little imagination as a screen, but also as "brackets," something often used in program code.
Why I am freelancing
One of the reasons I am starting SOFAV is that I want to be challenged and continue to learn. Blue Label (and EMG as a whole) is primarily focused on multicam video productions. The challenge and my strength are especially in the diversity of tasks and learning and discovering new things.
Both privately and at Blue Label, I develop software, often to get different devices or applications to work together. For example, at Blue Label, I made software to control routers, and for EMG, I linked the plan system and the issuance plan board together. I also controlled the XPression graphics machines with MIDI. And privately, I have made CasparCG graphics for basketball games, among other things.
In addition to programming, there are many other facets that I would like the opportunity to work on that I currently have less opportunity for, such as audio, light, projection or radio. Learning new things and supporting a project with broad knowledge is something I really enjoy.
Challenge me
Do you have a project where you could use my broad knowledge, or is there something you think I would find interesting and want to learn? Let me strengthen your company. Find ways to contact me here.